Testimonials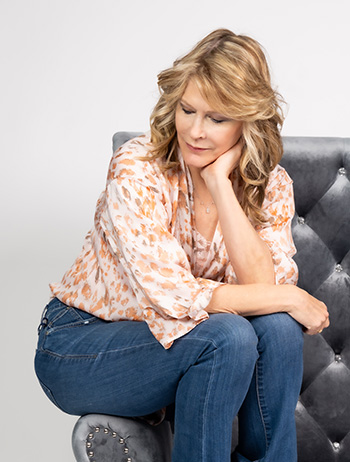 "God has birthed a new song in Vickie's heart. I encourage you to prayerfully consider using her in your ministry. You will find her humble in spirit, rich in mercy and sweet in song."
Dr. Ted Traylor
Pastor, Olive Baptist Church, Pensacola, FL
---
"I am happy to commend the ministry of Vickie Truett. She is a gifted singer/songwriter with a real, grounded biblical faith. Her songs come from a real place of pain, joy and spiritual insight and will be a blessing to you and those you lead. If you're looking for someone to bless your ministry or event with outstanding Christ-centered, edifying music, I strongly commend Vickie Truett and her ministry. I know she will be a blessing to you."
Willy Rice
Pastor, Calvary Church, Clearwater, FL
---
"Vickie and Ron Truett's ministry of music and encouragement will be a blessing to your church. When you meet them you feel like you have known them forever. Their journey has given them a story you will not soon forget. Vickie's music is spirit led and filled. It is very evident that the Lord has given her a gift to communicate His message through her music. We are blessed to call them friends."
David Lewis
Pastor, Ozark, AL
---
"Vickie Truett not only has something to sing, she has something to say. Yes, she says it with her singing and writing, but also with her testimony. Her voice is not only very good, but her desire to use it for the Lord is greater - for Jesus to be lifted up. I encourage you to have Vickie on your platform."
Tim Kaufman
Author, speaker, vocalist www.TimKaufman.com
---
"Vickie Truett's voice is like velvet - she sounds like Karen Carpenter!"
Sandy Hayes
United Methodist Church, Poughkeepsie, N.Y.
---
"I've known Vickie for 20 years. I know her sincerity, her life of the gospel and her refusal to turn from Jesus even in the midst of trials. The church needs voices who speak to this. I'm proud to know Vickie Truett and I know you'll be deeply encouraged by her ministry."
Scott Williamson
Nashville producer, studio musician
---
"Vickie Truett is a talented writer, who takes the lessons God has taught her and puts them into a style of music that ministers to the heart. We are assured that her ministry would benefit your congregation."
Pastor Bob & Patty Fischer
Evangelical Church, Bermuda
---
"Vickie's music and performance have developed beautifully through the sorrows of life and transparently reveal her habit of trusting God through hard times. "
Wes Yoder
President, Ambassador's Artist Agency, Nashville, TN
---
"Vickie's low, soothing voice and feeling of transparency will bring a healing whisper from God to so many. If you are a pastor or women's leader, invite Vickie to sing or speak... she will bring Jesus to your congregation."
Christine Wyrtzen
Daughters of Promise, Athens, GA
---
"I highly commend Vickie Truett - her music is enjoyed by audiences of all ages and her concerts are a real time of blessing."
Jack Wrytzen
Founder, Word of Life International, Schroon Lake, NY
---
"Vickie Truett has a heart for God and a passion to share her heart with others - to lift them up, encourage and draw them to Him. She is Real - the Lord has gifted her as a singer, songwriter, and communicator - her life and songs have drawn me to the Lord and motivated me to continue faithful in Him."
Deb Searles
Pastor's wife, dear friend
---
"What a joy it was to book Vickie Truett for two appearances at the Great Auditorium in Ocean Grove, New Jersey. Both appearances drew more than 3,000 people and the message in her music was 'right on.' She delivers her music with an exciting spirituality."
Jim Truitt
Program Director, The Great Auditorium, Ocean Grove, NJ
---
"Refreshing to the ears, soothing to the soul, Vickie's music is sung from the heart."
Paul Salveson
Engineer, Executive Producer
Larnelle Harris, D.C. Talk, Margaret Becker, Angelo & Veronica, Steve Winwood, Little Richard, First Call
---
"Vickie Truett is a natural communicator and continually uses her talents to touch hearts. As a composer, arranger, and performer, her ministry of comfort and encouragement is clearly evident to all who hear her."
JayCee Hoffman
Vocal/choral instructor, dear friend, NY
---
"Vickie is a modern psalmist. I've seen her music touch people I've thought were unreachable. If it's true family knows you better than anyone else, then I can say that Vickie Truett is all she seems, and much, much more!"
Kathy Dale
Sister-in-law, friend, Wells, NY
---